To make the difference is to go beyond.
The world turns around, fashion transforms itself and the technology is developing continuously. But a certainty remains: the importance of counting on confidence partners. In this way, Kunz became one of the main world's players of footwear lasts.

There are more than 90 years improving the art of the last production with the utmost precision and agility, providing since the more traditional models to the high-precision machined items.

The great differential is to offer integrated solutions according to the client's need, joining the expertise of a consolidated course company with skilled professionals and exclusive technologies.

More than solutions, the Kunz goal is to provide confidence and stability to ensure its clients' tranquility and safety.
The origin of quality.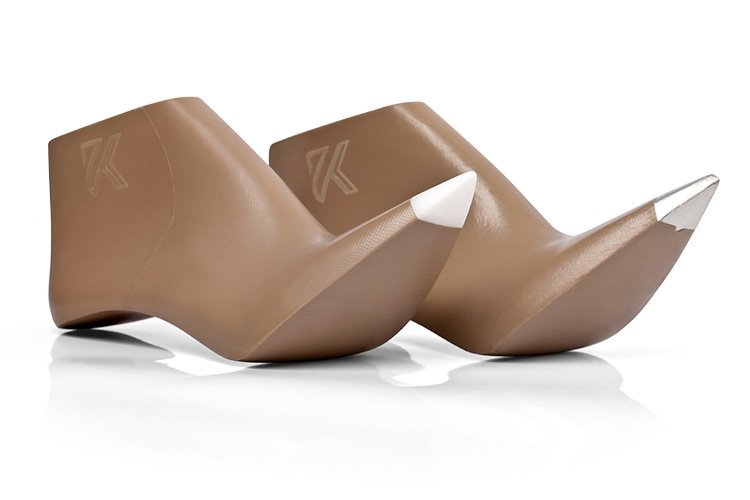 1927

Oscar Kunz was founded, the pioneer company of the group, and the production of the first lasts.

1982

First lasts manufactured of plastic material.

1994

Start of the production with electronic lathes (CNC – Computer Numeric Control).

2003

Creation of the first lasts with aluminum toecap.

2007

First lasts for direct injection of the sole on the upper.

2011

Kunz purchases an innovative system with patented technology to produce lasts in machining equipment, without human interference and utmost precision.
Kunz believes that any innovative form is only possible by means of the human capacity to evolve. From the skilled hands of an artisan master to the unique talent of each member of our team, we see human capital as our main asset.

Thus, we always invest in the well-being of our collaborators and act within the current security legislation in search of continuous enhancing. We do not explore children work or any way that could not be in agree with the laws, and we reprove any way of discrimination whatsoever.

This is what we believe to make even more and better.
The real basis are the people